Giving Back to Protect the Last Frontier
July 5, 2021 / updated February 2, 2022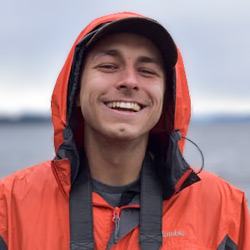 Here at Shore Tours, 5% of our profits go directly to organizations that help preserve Alaska's natural resources and cultural heritage. In recent years we have specifically focused on the Alaska Conservation Foundation, which is dedicated to protecting Alaska's natural environment and the diverse cultures and ways of life it sustains. When you book your Alaska shore excursion with us, you can be sure that you, too, are taking responsibility for protecting wild Alaska.
When we started as a company, our ultimate goal was twofold. First, we wanted to give others the opportunity to experience the stunning wilderness that had already captivated us. Moreover, though, we wanted to do our part to help take care of this stunning and increasingly threatened haven; we knew that recreating in the Last Frontier takes a toll on wilderness, and we wanted to make sure our impact was a positive one. We do this by always following the leave no trace principles and raising funds for important conservation work.
Donations to Conservation
Years later, we're happy to say that we are exceeding these goals. As of 2021, we are proud to say we have donated over $80,000 to Alaska charities! We continue to provide significant donations that help sustain hard-working Alaska-friendly organizations. In particular, funds from our excursions encourage the conservation of the Alaskan wilderness. This great state's tundras, coastlines, and mountain ranges, after all, remain more wild and intact than those anywhere else in America. Importantly, we also strive to support native Alaskans, without whose traditional practices and rich history Alaska, well, wouldn't be Alaska.
Sustainable Tourism
And we take pride in our contributions! We find comfort in the knowledge that we continue to be an Alaska-responsible alternative to the big, worldwide corporations like Viator and TripAdvisor, which don't give back to the communities they benefit from. Because it's not enough simply to provide Alaskan excursions; what counts is providing high-quality, responsibly-sourced tours while also remembering to give back.
In an effort to further aid our charitable contributions, we also founded the Alaska Poster Project. This program is dedicated to encouraging responsible traveling by highlighting the issues that threaten Alaska and increasing donations to the Alaska Conservation Foundation. We aim to extend this reach by growing a collective of companies, vendors, and travel partners who are passionate about conservation efforts to promote the project. Alaska Posters offers quality, vintage-style posters that are perfect souvenirs for anyone who travels to Alaska. We offer these posters for free with the recommendation that customers make a donation, 100% of which goes to the Alaska Conservation Foundation.
Why It Matters
We've all seen what happens when there's too much of a good thing. I didn't intend, for example, to harm the Alaskan wilderness when I spent a summer guiding teenagers in the Talkeetna backcountry. Yet every time our large group migrated from a nightly campsite, our impact became evident in the compaction and discoloration of the fragile tundra where we'd slept.
Such is the case with exploring the Inside Passage: we go on an Alaska cruise excursion for the scenic beauty of towering mountains, for breaching whales and the mysterious midnight sun. And by ourselves we may not do any harm, but together we do wear on the wilderness, gradually threatening the very things that inspire us. That's why, after all that Alaska has given us, we've become convinced that it would be unfair not to give back.
Our Sponsored Organization

For nearly forty years, the Alaska Conservation Foundation has worked with conservation leaders and initiatives to help protect the natural environments of the Last Frontier. The group hopes to encourage "an inspiring Alaska that is naturally thriving, biologically and culturally diverse, rich in wildlands, bountiful in terrestrial and marine life, sustainable in its economic development and thoughtfully protected — forever." Among its stated institutional values are a focus on Alaska's central environmental issues, innovation in shaping Alaska's future, and a respect for the state's environment and culture.
There's More You Can Do to Help
Booking an excursion for your Alaska cruise responsibly isn't the only way you can help protect wild and beautiful Alaska. There are numerous dedicated organizations working hard to preserve the integrity of the last frontier. Check out their websites to learn what they're up to. And if you haven't yet laid eyes on a calving tidewater glacier or a bald eagle in flight, perhaps by the end of your Inside Passage Alaska cruise excursion you'll be itching to help.
Click below to learn more about other great Alaska-friendly organizations: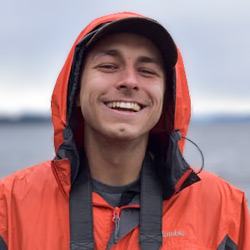 Daniel first saw Alaska at age nine, after a weeks-long drive up the Alaska highway in a weathered RV. He's been in love with the Last Frontier ever since, and he's spent several months guiding teenagers in the wilderness around the Talkeetna Mountains north of Anchorage.
Eco-Friendly Tours in Alaska
These excursions aid conservation or focus on sustainability. Travel responsibly with us!
Resources for Traveling in Alaska
Local guides and travel tips for Juneau, Skagway, and Ketchikan Alaska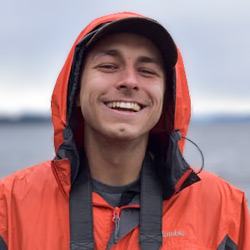 6 min read
If you have kids and have begun to research for an Alaska vacation, you know that it's not always easy ...
Show More