3 Best Denali Excursions & Tours of 2024
November 15, 2023 / updated November 14, 2023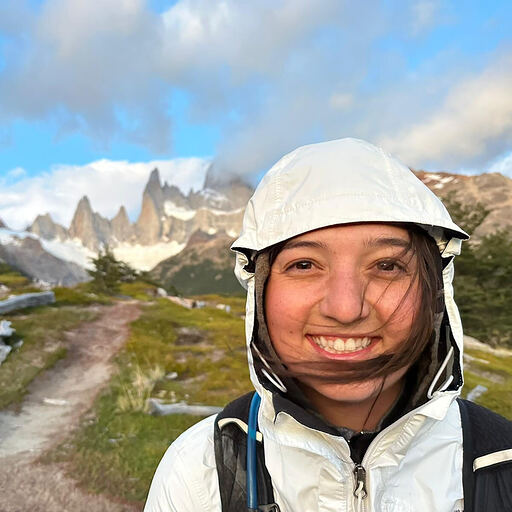 Traveling to Denali? You've come to the right place! Home to one of the largest parks in the USA, Denali an exciting place for you to find inspiration through the amazing scenery and wildlife. Known around the world for its remote and rugged wilderness, Denali is a place for exploration and adventure. Rising 20,310 feet in elevation, many people are naturally drawn to Denali Peak, the tallest mountain in North America. I know that I am left speachless everytime I get a glimpse of Denali or any of the countless other peaks surrounding it!
Traveling to Deanli is a must and with endless options for exploring these wonders, I am here to help you find the perfect adventure!

Choosing the Denali Excursions & Tours
I know how overwhelming it can be to choose a tour. There are endless options and you can't really go wrong! It might be hard to sort through the possibilities and decide which one is right for you though. I know I always want to do everything!! Unfortunately, there is never enough time to do it all and you usually have to choose.
I want to highlight 3 of my favorite Denali Exursions & Tours that are all different difficulty levels. I know some groups look for family friendly tours and some want tours that might be a bit more strenuous. It is sometimes hard to tell what kind of activity you are getting yourself into, so i'd like to help! Below I have recommended the different tours I would choose depending on the activity levels you are interested in. Hopefully by giving you my recommendations and insights, you find it a little easier to decide!
My Recommendations for the Best Denali Excursions & Tours
What better way to explore Denali than flying right up on top of a Glacier?! This Denali helicopter tour takes you to the Yanert Glacier where you can really explore the Glacial features. You have the chance to see the blue pools, look down the creaveses, and walk right on top of the ice! If you're interested in seeing a Glacier up close than this is definitely a tour you should think about.

On the Denali Glacier Landing tour, you will get the chance to see how the Alaskan landscape was carved. Your pilot will act as your guide and take you over the ridgelines of the Alaska Range, across the sweeping Tundra, and even try to get you a glimpse of Denali itself! You will have headphones for the flightseeing portion of the tour so the pilot will be able to speak to everyone and point landmarks out for you. Make sure to keep your eyes peeled, you might catch a moose or bear rummaging around down below you!! The flight seeing portion of the tour is only the beginning though, once you make your landing, you will get a chance to really feel the vastness of the Yanert Glacier. In total, you will end up having about 20 minutes of Glacier time and approximately 50 minutes of flight time.
The Denali Glacier Landing is a tour that suits the whole family while being able to really explore the back country of Alaska! There aren't many opportunities where you can get into the rugged terrain of Alaska without maximum effort, but this is one of those opportunities. So bring your kids and your grandparents right to the heart of Alaska for this once in a lifetime Denali excursion!
Driving around the Alaskan wilderness in an ATV is a completely different type of adventure! On this Denali excursion, you are able to see a side of Alaska that few get the opportunity to. This tour takes you on a 10 mile ATV tour that takes approximately 1.5 hours. Since Denali is over 6,000 acres, you will only be scratching the surface, but it is one of the best ways to start! You will have views of Denali National Park and Helvey Valley all around you while riding at speeds up to 30 miles an hour! I always recommend an ATV tour over a car tour because I believe there is a big difference in seeing everything right in front of you and feeling the wind on your face instead of sitting behind a window.

The Midnight Sun ATV Adventure is different from the other ATV tours we offer because you get on the road right in time for the sun to start setting. This adventure begins at 9 pm and takes you around the mountains just in time for the light to start turning orange! Watching the sun set around the Alaskan Range and the alpenglow light up the sky is unlike anything I've seen before!
This Denali tour is perfect for those looking for a slightly more active tour. The Midnight Sun ATV Advneture is good for experienced and novice riders alike. Though newbies are welcome on this tour, it is still not safe for those with mobility issues. You must be 16 or older with a valid drivers license to drive, but younger kids are welcome to ride along in the side-by-side ATV's that have space for passengers!
If you are a true adventurer and up for a challenge, the Canyon Wave Trip is the Denali tour for you! This tour is full of big adventure, high adrenaline, and endless beauty. On the Canyon Wave Trip, you will have the opportunity to raft down 11 miles of the Nenana River. I hope you don't mind getting wet! This section of river is sure to get your heart pumping as you go down class IV rapids like "Razorback" and "Ice Worm". Don't worry though, the guides will make sure you are outfitted with warm and dry gear before you begin the journey!

The Canyon Wave Whitewater Rafting Trip gives you two different styles of rafting to choose from. You can choose to let the guide take full control while you hang on tight, or you can have more of a hands on approach and help as you paddle your way through all the rapids! If you choose to help paddle, make sure to pay attention to your guides! They will be yelling out commands for you to follow and making sure you run clean lines to get through the rapids safely. The guides are also full of a ton of information. You can usually learn a lot about the rivers and surrounding Denali landscape during your trip. The guides almost always have some fun and cheesy jokes to keep the mood light and fun too! This is easily my favorite tour. The rivers are gorgeous and excitement is high!
This Denali excursion is great for those looking for a higher activity level tour. I would not recommend for anyone who has mobility problems and the minimum age requirement is 12 years old. If you are the type of traveler that wants a workout as you explore though, this would be the perfect Denali excursion for you!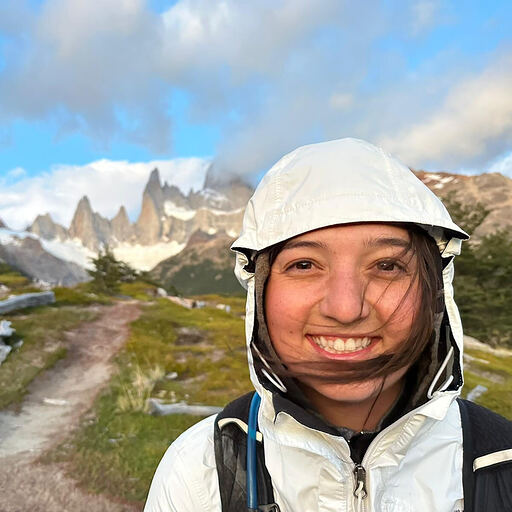 Molly M
Alaska Travel Guru
Molly is our seasoned sales and rafting expert! Her passion for the great outdoors was first ignited in Montana and has since flourished in the captivating landscapes of Alaska!